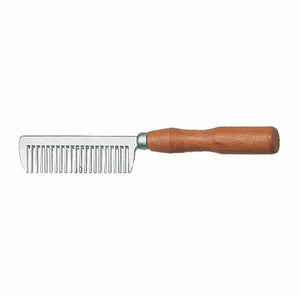 Super easy thinning comb
An easy grip wood handle with aluminum teeth to get out the toughest tangles. An original, this comb is used worldwide as the most dependable for getting out tough tangles from mane and tails. We offer a wide variety of grooming aids.
Features
Wood handle
Aluminum teeth
Details
Clean with soapy water, rinse and air dry, Measures approx. 8"L x 1"W.
Product ID: 244060