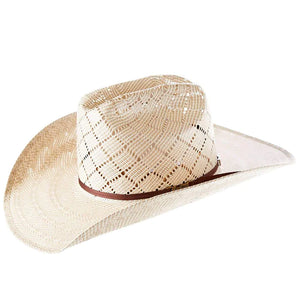 American Hat Co
5050 Style
Precreased Rancher Crease
Drilex Sweat Band
2 Cord Chocolate Band
4 1/4" Brim
4 1/2" Crown
5050RC2CCHOC42
  American Hat Company has been the cowboy's choice for cowboy hats since 1915. All American Hats are handcrafted in Texas by professional old-world hatters. With their vented crowns, unique super tough finish, and comfortable, long oval block, American Hats are the perfect choice for work and dress.