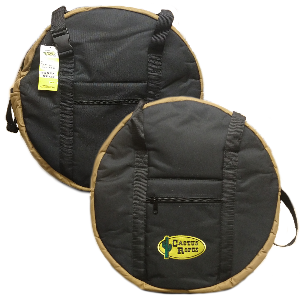 Our Triple Rope Bag can carry up to nine ropes.
It is heavily padded and has a burlap lining on the inside.
The outside is assembled with a durable polyester material and it has accessory pockets on both sides.
It measures approximately 20" tall
X 20" wide X 11" deep.